Communication module (for the switched-mode modular system HFS)
intelligent solution with no compromises !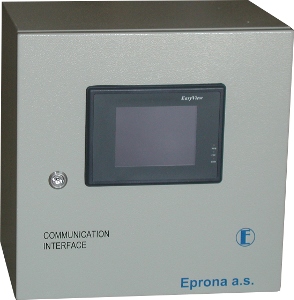 Description
Modular systems HFS consist of the following parts:
up to 3 power modules HFM-A
common control unit (module)
optional communication module
For a complete remote control and administration of the HFS systems we offer an optional communication module (stand-alone or integrated within a HFS rack). It is linked-up with the HFS control unit by the optical interface up to a distance of tens of meters.
Its main part is a touch-sensitive display. There are all the functions and setups accessible in the menu system. It is possible to control up to 4 HFS systems.
The second main feature of the communication module is that in case of a failure of one of the administered systems it automatically calls a remote service center using either an analog telephone line (modem), mobile line (GSM modem) or a LAN/Internet (TCP/IP adaptor) and sends an alarm message directly to the system operator.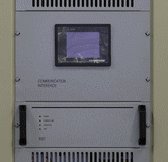 Alternatively the communication module can be delivered as a part of a HFS rack.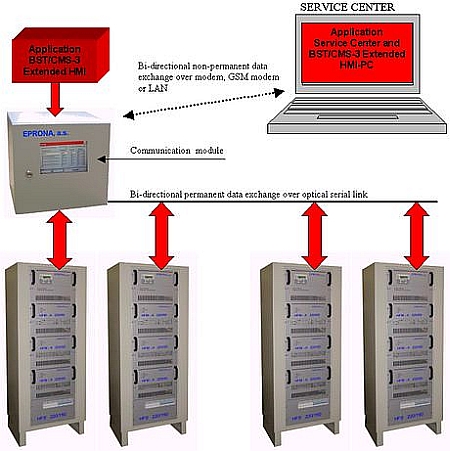 We can offer you single switched modules with smaller power HFM-A a HFM-D.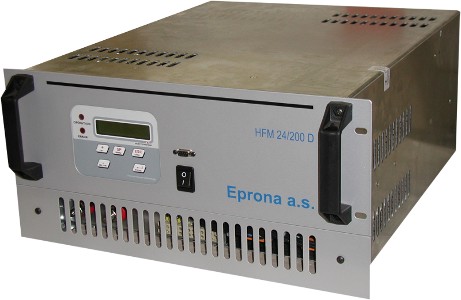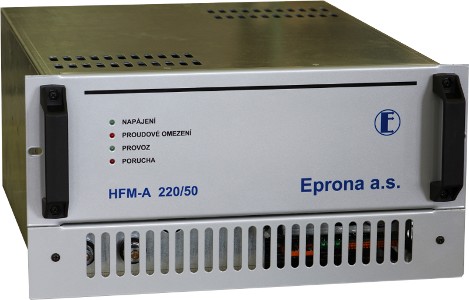 Features
optical interface for connection to the HFS control unit
information transmission via a telephone line, GSM or Internet
independant remote control up to 4 HFS systems (or other systems)
touch-sensitive display
sophisticated SW the intuitive menu system
Application
complete remote control and administration of the HFS systems
automatic sending of alarm messages
basic remote administration of the connected devices
detailed administration of the connected UPS