Switched-Mode Power Supplies HFG
with current up to 4000A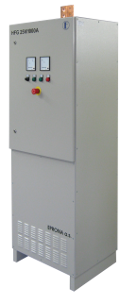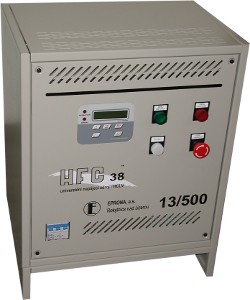 We will process an offer for you - use our demand form for power supply for electrochemistry
Description
Switched-Mode Power-Supplies HFG are controlled middle-frequency supplies that are designed for applications that require supply with stabilized DC current or voltage. They are used mainly in electrochemical processes for galvanic coating, eloxing, electrolytic purification, electrolyses, and other applications. Their main features are high efficiency, fast regulation, remote operation and supervision, and automatization of a technological process by connecting these supplies to the superior control system.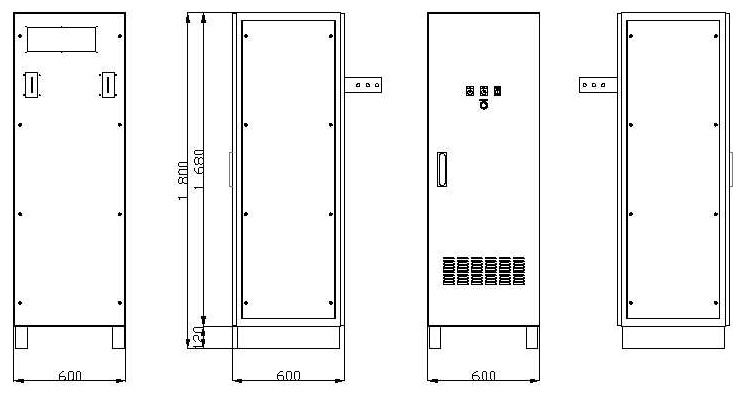 The core of the HFG power-supplies is a three-phase switched middle-frequency module. It consists of the input rectifier and IGBT switched transistor unit with a power transformer. At the output of the power-suuply there is the output rectifier with a filter. The power-supplies are equipped with a fast analogue control unit that provides current and voltage regulation depending on both reference value and feedback signal. This unit provides switching of the IGBT transistors. We offer the current regulation in a basic configuration. In dependence on setting of the reference current value, firing impulses are generated so that a set value is kept with changes of the input voltage or load. The range of the current regulation is 0 to 100%. We can get the maximum current in dependence of load resistance in the output voltage range 15 to 100%. We also deliver the voltage or both current and voltage regulation on request.
The enclosed table shows nominal parameters of basic modifications. We can modify both voltage and current parameters on request up to 4000A including parallel running of the power-supplies.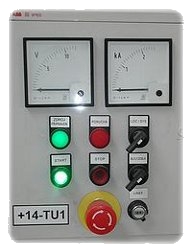 Optional equipment:
We deliver the voltage or both current and voltage regulation on request. All models can have their control panels directly on the power-supply front, or we can deliver the control from a remote control panel (RCP) on request..
We also offer the remote control from a superior control system, for example the PLC, usually by means of analogue signals (analogue current loop 4-20mA), or RS232 or R3485 interfaces. Analogue gauges for reading of the values are usually used. We deliver the digital ones on request.
The power supplies can also be equipped with the optical interface for the remote control, supervision and data collection, or other customer-tailored communication. A common value of the output current ripple is less than 1%.
On request we deliver external contactless reversing of the power supplies.
Do you need even more power ? Look at thyristor rectifiers THG !
General specifications
Type(x=nominal output current)
HFG 8/x
HFG 10/x
HFG 15/x
HFG 20/x
HFG 25/x
HFG 30/x
Nominal input voltage
3x400 V 50Hz
Nominal output voltage
8 V
10 V
15 V
20 V
25 V
30 V
Nominal output current
500 – 4000 A
500 – 4000 A
do 3000 A
do 2000 A
do 1500 A
do 1000 A
Ripple
1%
Dimensions(h x w x d)
according to customer request and power
Weight
according to power about 150 up to 250kg per cabinet, up to about 100kg for small cabinets
Features
current and/or voltage control
option of the operation from the Remote Control Panel (RCP)
connection to a superior control system
ripple less than 1%
forced air cooling
Application
feeding with stabilized DC current or voltage
electrochemistry processes
galvanic coating
eloxing
electrocleaning
electrolysis